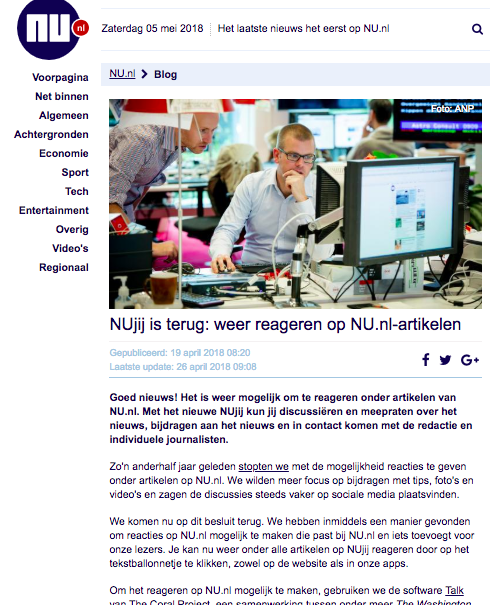 Case Study
In 2016, leading Dutch news site NU.nl chose to close its comments and focus on social media. 
In 2018, they revisited that decision. They found that the quality of conversations on Facebook was getting worse, and the moderation tools offered were extremely basic. 
We helped NU.nl design a strategy, and implement Talk on their site in a way that integrates with their existing workflow and encourages productive conversation.