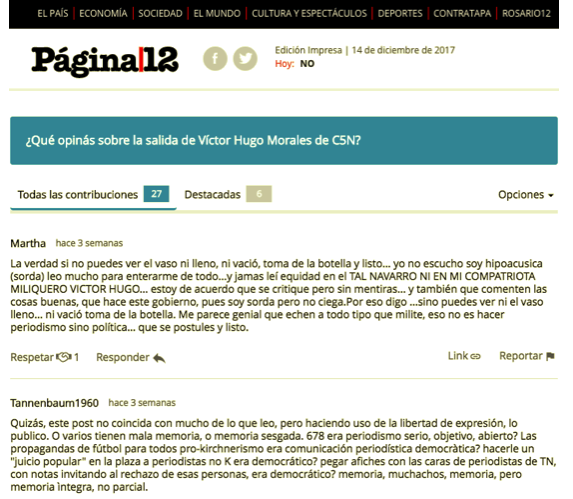 Case Study
Argentinian newspaper Página12 never had comments before they decided to try Talk. 
They use Talk as the basis of a new membership program, inviting 'Contributions' (not comments) from paying readers.
The result: in a country that suffers a lot from online abuse, Página12's stories stand apart, featuring respectful and thoughtful interactions from their most loyal readers.
"We've used Talk to launch a membership program for the first time in our 30-year history. According to our Google News Consumer Insight, traction with our 'brand lovers'  grew around 5 % in a month." – Mariano Blejman, Chief Digital Officer, Página12