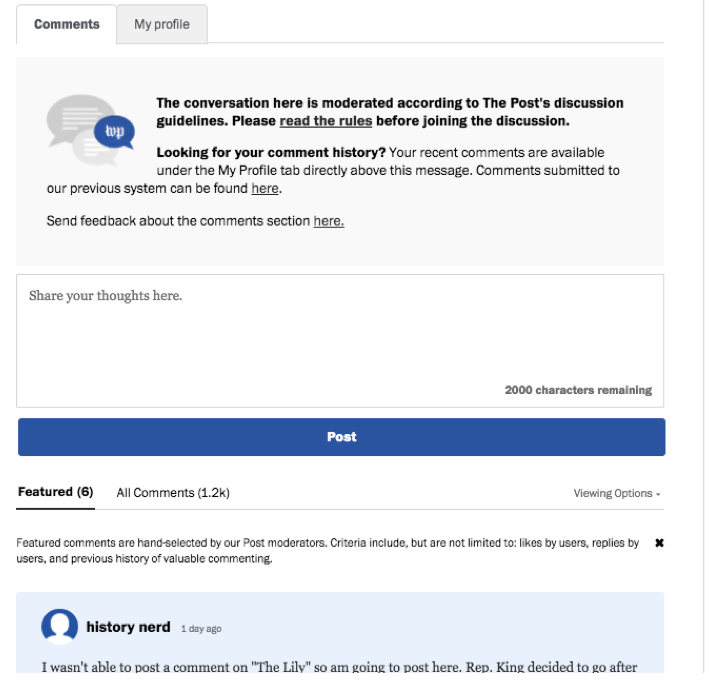 Case Study
As a co-founder of The Coral Project, The Washington Post was one of our beta launch partners for Talk.
Since then, they have been running millions of comments through the system, and have events through Talk including live Q+As and community engagement.
They run blogposts about new features and get frequent community input on how to manage their comments.
"Talk is a key way for The Washington Post to integrate reader voices with our reporting, and to grow our communities of readers who engage with news." – Teddy Amenabar, Comments Editor