Q&A
Ask an Expert
Our new Q&A tool makes it easy to provide your audience with essential information.
Readers ask, reporters and invited experts answer – live and only on your site.

"A tool I always dreamed of having in my years doing community work"
– Lilah Raptopoulos, US Head of Audience Engagement, The Financial Times

This tool is exclusively available to Coral customers.
Easy-to-use platform

With Coral Q&A, your readers can easily:


View answers by verified experts


Ask essential questions to gain information


Vote on questions the experts should answer


Join the discussion with the community


Share advice and ideas with each other


...and much more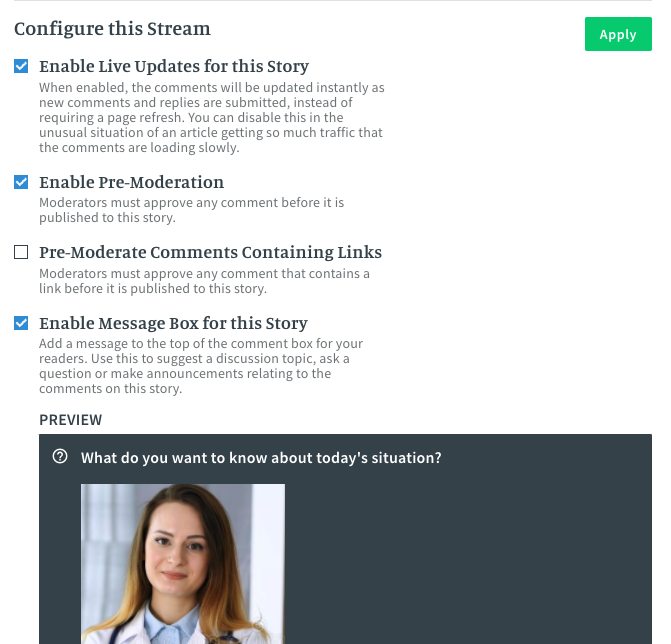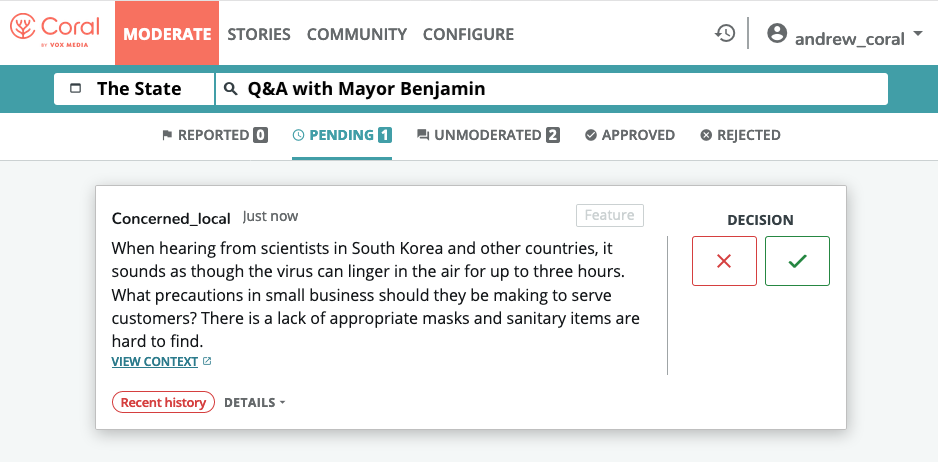 Effective Moderation

As a part of the Coral platform, our Q&A tool utilizes our world-class moderation system, making it easy to identify and remove disruptive contributions.
Moderators can:


Set all questions to 'pre-approval required'


Use AI-assisted moderation to identify problems quickly


Give audience feedback or a temporary 'time out'


See detailed commenter histories


Customize settings for each Q&A


...and much more


Control your community

With Coral, only you own your audience's data.


Connects to existing subscriber/donor registration


Optional log in with email/Facebook/Google


Connect to private Slack channels


Restrict participation to subscribers only


GDPR, CCPA, PIPEDA compliant


...and much more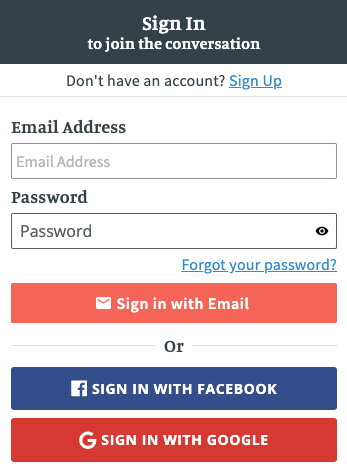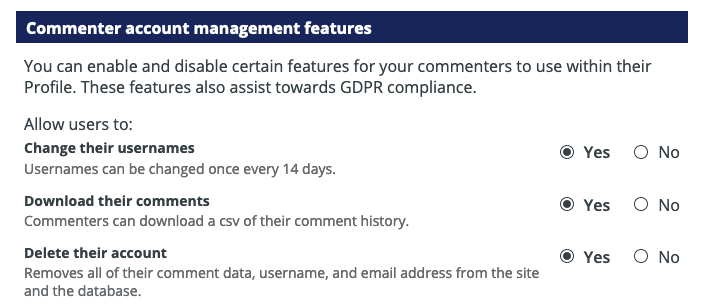 Let's work together
We'll provide the software and the skills so you can focus on creating great content.

Technology and expertise We'll set up Coral to your specifications, integrating with your CMS, SSO, and CRM, and scale up servers that match your traffic needs.

Knowledge sharing We'll work with you to design experiments you can try with your community, and help you analyze the results.

Want to know more? Get in touch.