Back in March, we released the set of personas that are guiding us as we create our software — a set of 20 amalgams based on the hundreds of discussions since the project was announced.
A few weeks later, Stephanie Daugherty, a member of our Coral community, suggested three types of users that she thought weren't represented.
We agreed. And now, better late than never, we've added new personas to fit her descriptions: sneaky troll Jackson, passionate commenter Adeline, and angry mob The Swarm.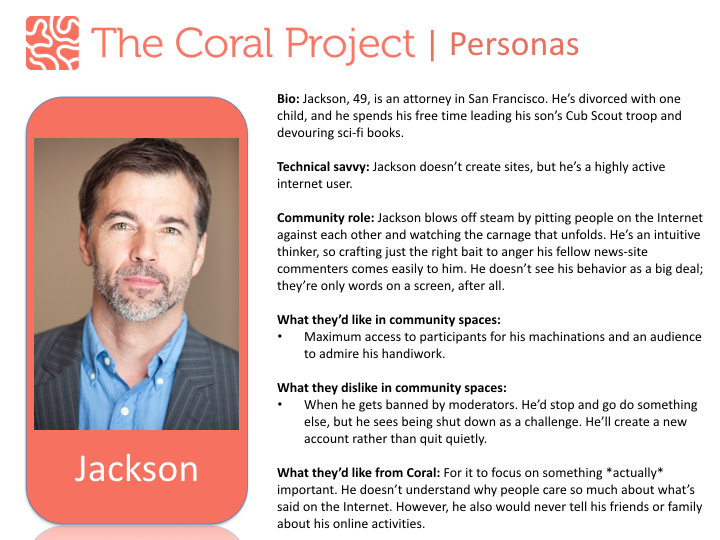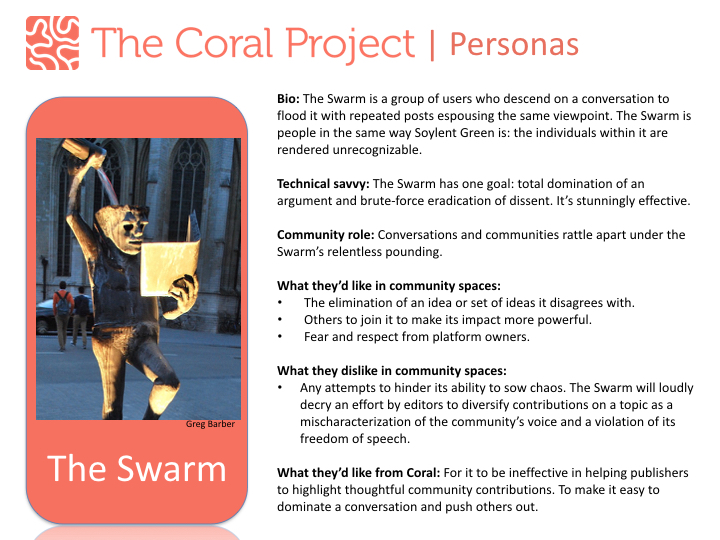 You can view all of the personas here and download a PDF on this page.
Are there tweaks you'd make to our personas? Let us know in the community!
Photo by Greg Barber. Used with permission.